Yahoo settles e-mail privacy class-action: $4M for lawyers, $0 for users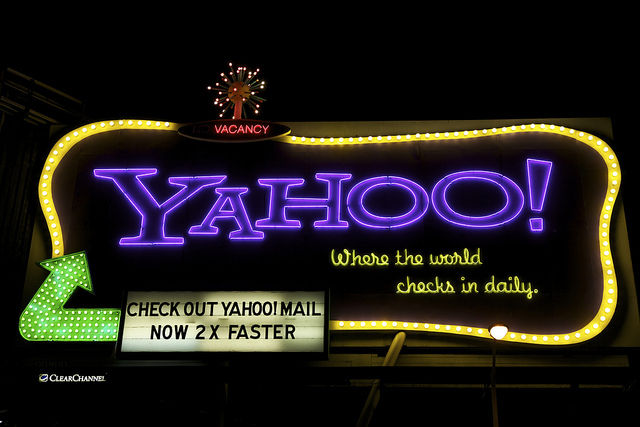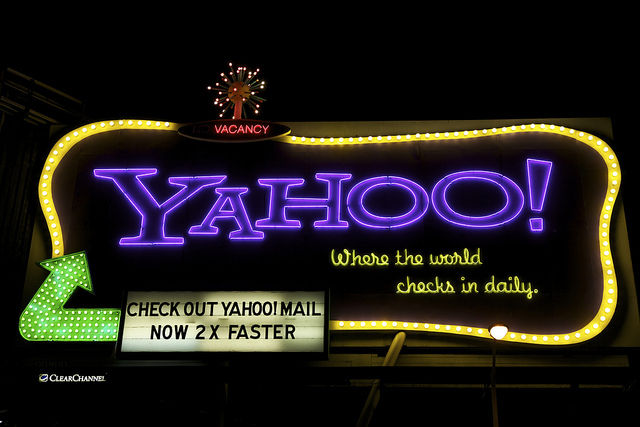 Company won't stop scanning e-mail for ads, but plaintiffs now seem unbothered.
In late 2013, Yahoo was hit with six lawsuits over its practice of using automated scans of e-mail to produce targeted ads. The cases, which were consolidated in federal court, all argued that the privacy rights of non-Yahoo users, who "did not consent to Yahoo's interception and scanning of their emails," were being violated by a multi-billion dollar company.
Now, lawyers representing the plaintiffs are singing a different tune. Last week, they asked US District Judge Lucy Koh to accept a proposed settlement (PDF). Under the proposal, the massive class of non-Yahoo users won't get any payment, but the class lawyers at Girard Gibbs and Kaplan Fox intend to ask for up to $4 million in fees. (The ultimate amount of fees will be up to the judge, but Yahoo has agreed not to oppose any fee request up to $4 million.)
While users won't get any payment, Yahoo will change how it handles user e-mails—but it isn't the change that the plaintiffs attorneys were originally asking for. Yahoo won't stop scanning e-mails. Instead, the company has agreed to make a technical change to when it scans e-mails. In the settlement (PDF), Yahoo has agreed that e-mail content will be "only sent to servers for analysis for advertising purposes after a Yahoo Mail user can access the email in his or her inbox."
The settlement deal looks pretty similar to what Yahoo had argued it did in the first place. Yahoo had argued in court that it didn't violate the main privacy law at issue, the California Invasion of Privacy Act, because it "does not read or learn the content of emails for advertising purposes until after the emails have been delivered."
Yahoo has said that it will be making "material changes" to its e-mail systems, which will involve "substantial effort and cost," because of the lawsuit. But the main difference seems to be an issue of timing. Should user e-mails get scanned once they arrive at Yahoo servers—as Yahoo has described the system since the beginning of the suit? Or will they only be scanned "after a user can access the email," the system Yahoo has now agreed to create at substantial cost?
Plaintiffs' lawyer Laurence King didn't respond to requests from Ars for comment about the settlement. King told The Recorder, which first reported the settlement, that he believes the settlement brings Yahoo's practices "into compliance with California law." He didn't respond to questions about how the settlement advances the privacy of his clients.
"Yahoo is pleased to have resolved this matter, subject to the Court's approval," a Yahoo spokesperson told Ars. "Yahoo denies any wrongdoing and it notes that the Court has not issued any ruling that Yahoo acted unlawfully."
Consent comes off the table
The proposed settlement doesn't make clear exactly what changes Yahoo will make that satisfy the plaintiffs, but the changes have nothing to do with the issues that plaintiffs cited just a few months ago when they were seeking to win the case. In a partly redacted September filing (PDF), class counsel said that Yahoo's "invasion of the privacy of class members constitutes an irreparable injury." At that time, plaintiffs sought an injunction that would force Yahoo to stop its actions without getting "consent" and would require the company to "permanently delete all information it has collected and stored from class members' email."
Plaintiffs argued that Yahoo could stop scanning e-mails for ad purposes if it wanted to, while continuing to scan for spam and abuse. In fact, they said, that's exactly what Yahoo does in the United Kingdom, where consent is required from both sender and receiver before e-mail is scanned for ad targeting.
In September, the plaintiffs described their case this way:
In exchange for receiving 'free' basic service email, Yahoo subscribers agree to allow Yahoo to 'scan' their incoming and outgoing email, analyze the content, and use the content for the purpose of providing targeted advertising, one of the company's main sources of revenue….  Plaintiffs allege that Yahoo intercepts the email they and other non-Yahoo Mail subscribers send to and receive from Yahoo Mail subscribers, reads or learns its contents and meaning, and then uses the content for commercial purposes, all without obtaining their consent.
That behavior violated the law, they said in September. But now, class lawyers are celebrating a settlement that will change none of those practices. In fact, it explicitly authorizes them.
The cases against Yahoo were part of a spate of Internet privacy lawsuits filed in the past several years. Many of those lawsuits claimed that widespread Internet practices, like e-mail scanning or the various forms of tracking, violated state and federal pre-Internet privacy laws. Some of these cases were shot down, while others resulted in significant settlements.
Google has faced similar claims over Gmail scanning. Koh also oversaw that case but denied class certification to the plaintiffs. After the 9th Circuit upheld Koh's ruling, the case settled in less than two weeks. The terms were confidential, although likely not great for the non-class plaintiffs.
Read More: http://arstechnica.com/tech-policy/2016/01/yahoo-settles-e-mail-privacy-class-action-4m-for-lawyers-0-for-users/